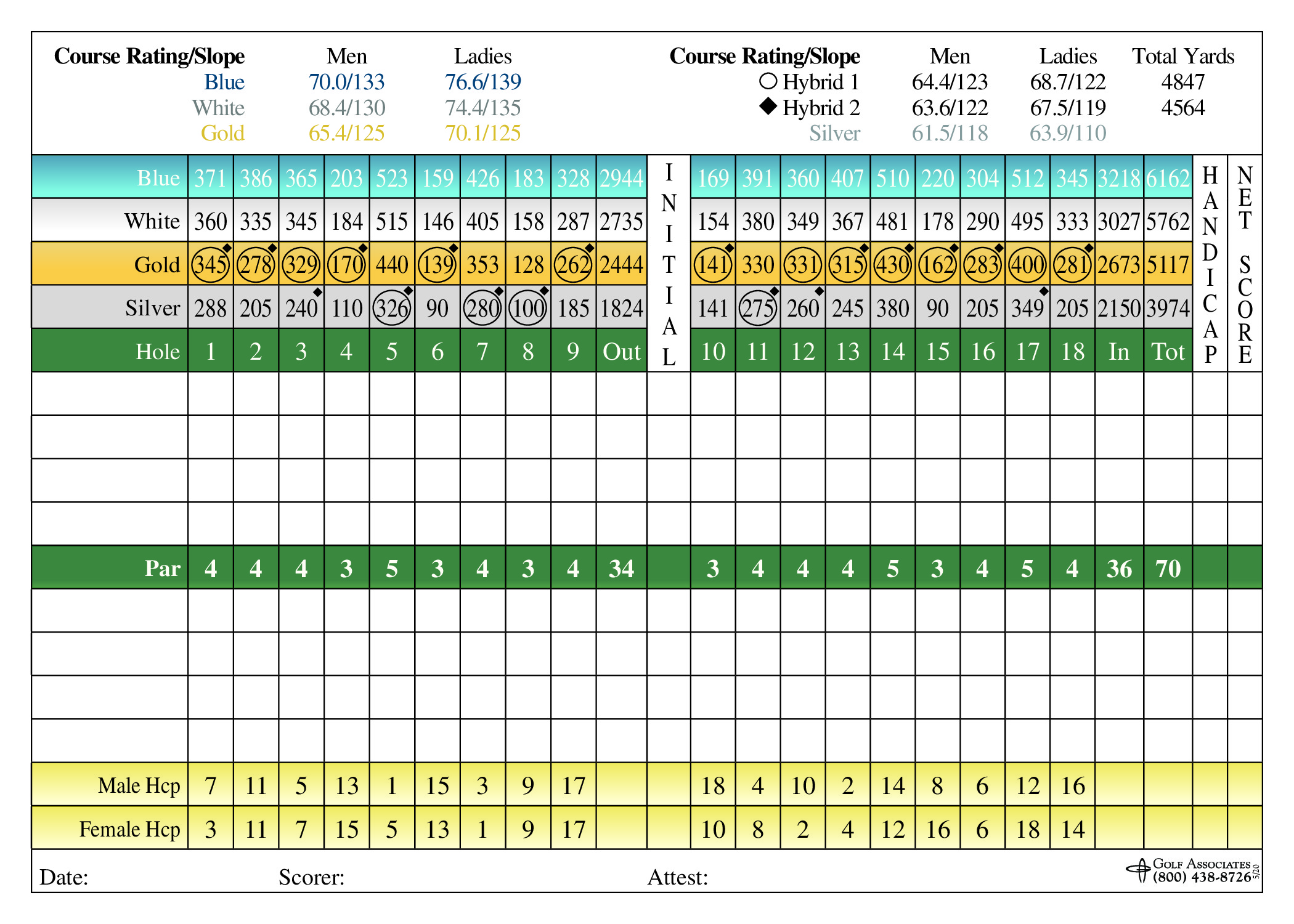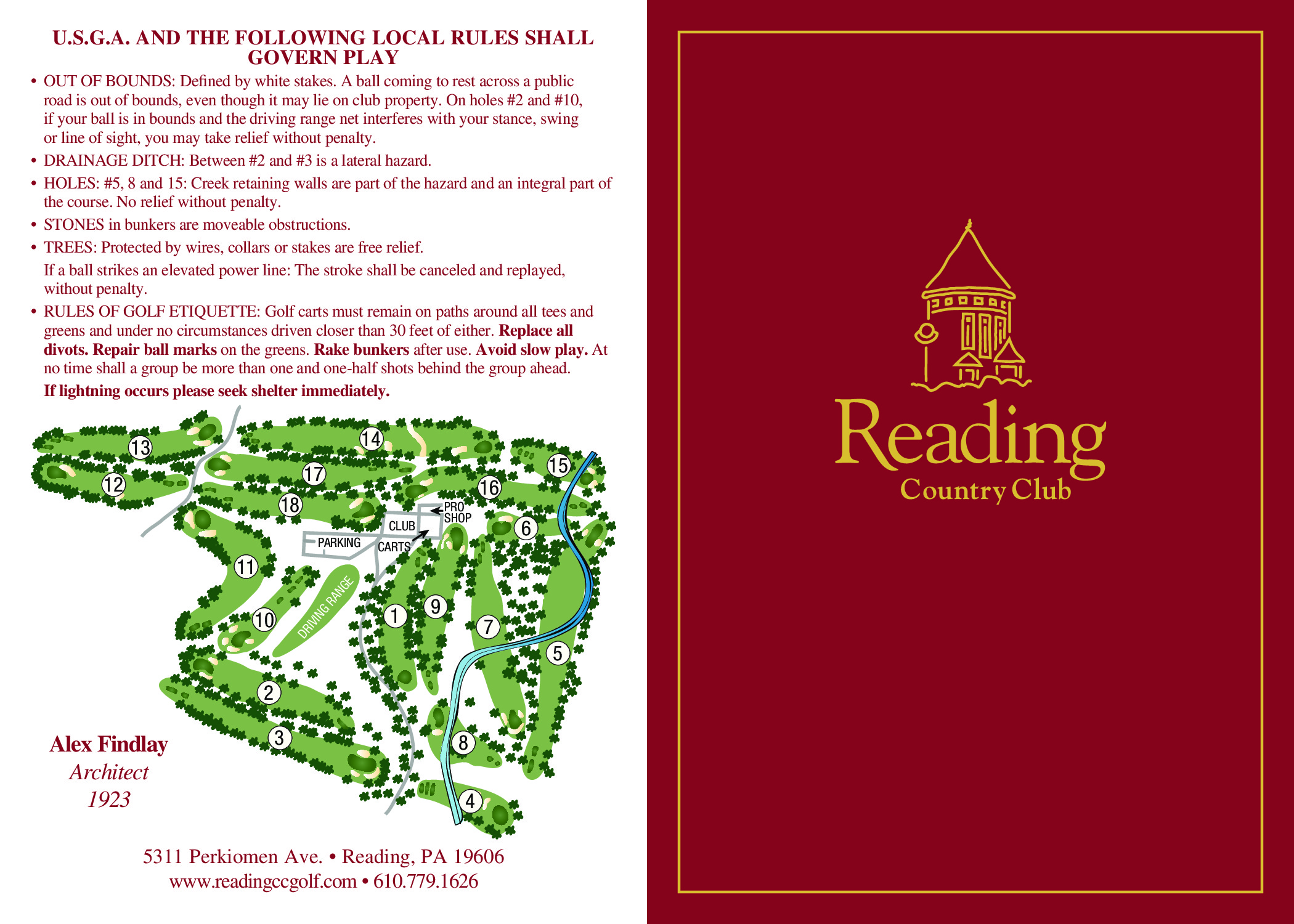 A Course for all Skill Levels
You can choose a course length to suit your playing ability. While the blue tee distance isn't long by today's standards, the course withstands the test of time. The record low score is 63 carded by Sam Snead in the 1949 Reading Open.
The white tees provide a challenging layout for mid-handicap players. Most seniors and women enjoy the gold tees, while the silver tees are ideal for players who do not hit the ball far, beginners and young juniors.
For a tutorial on how to play the course, go here: Playing-RCC.