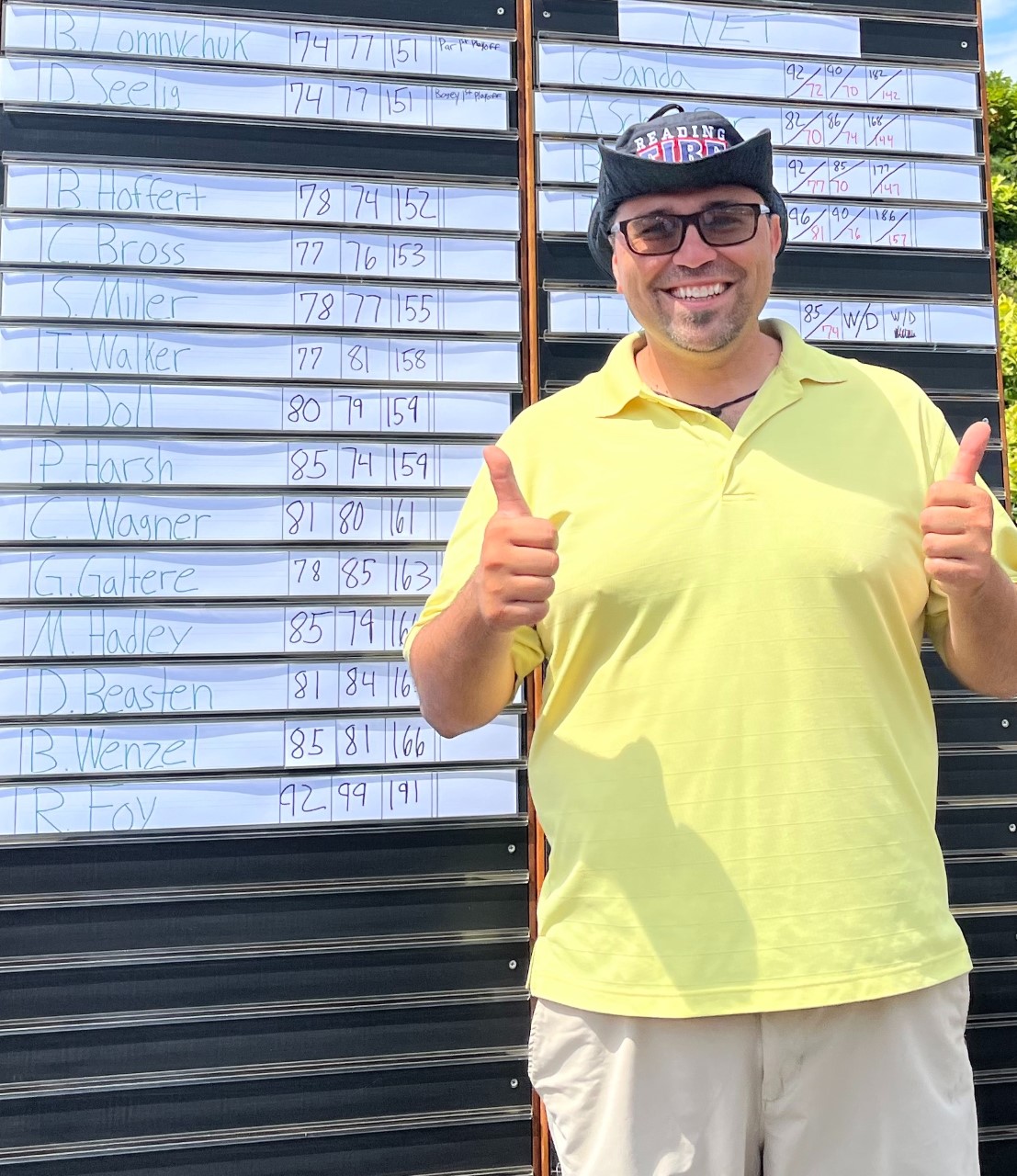 Billy Lomnychuk won RCC's 2022 club championship in a playoff against
Dave Seelig. 
Nine Decades of Champions
Ernest J. Poole, Jr. won RCC's first club championship in 1924. Buddy Lutz has the most wins with eight (1948, '49, '51, '57, '58, '59, '64, '66). Fred Tyler is second with five wins (1976, '83, '91, '92, '94).
Two of Buddy's sons won titles. Chip Lutz won twice, 1979 and '90. He also won the British Senior Amateur (2011, '12 and '16), the U.S.G.A. Senior Amateur (2015) and the Canadian Senior Amateur (2011 and '12) championships. Putter Lutz also won twice, 1993 and '95, giving the Lutz family 12 titles.
Alex Seelig set a record for the most consecutive championships with his fourth title in 2021. Alex's father, Dave, won the championship in 2011.
The list of RCC club champions is here.
Go here to read RCC's club championship records.